OUR VOLUNTEERS TELL US…
It is so satisfying for me knowing that I am helping others. One thing I particularly like is speaking to older adults as a friendly phone caller because sometimes I may be the only one they speak to that day. 
I started volunteering at JFS by driving clients. It is important to keep people in their homes and independent as long as possible and this is one way to help accomplish that goal.
Volunteering at JFS gives me the personal satisfaction that I can give back to the community and make a difference in the lives of others.
We are dedicated to the service and inclusion of all members of society regardless of age, gender identity, race, religious affiliation, sexual orientation or abilities.
Acts of Kindness are a great way to show support for Jewish Family Service and the community we serve. From running collection drives to leading holiday programs, our volunteers give of their time and energy to truly make a difference.
The Send-A-Card Project
Send a Personalized Greeting Card to an Older Adult
Sending a handmade card is a wonderful way to connect with our older adult clients. In the past, this generation primarily communicated through handwritten notes and letters, so your personally-written message will be particularly meaningful.
See "Volunteer Opportunities from Home" below for more information!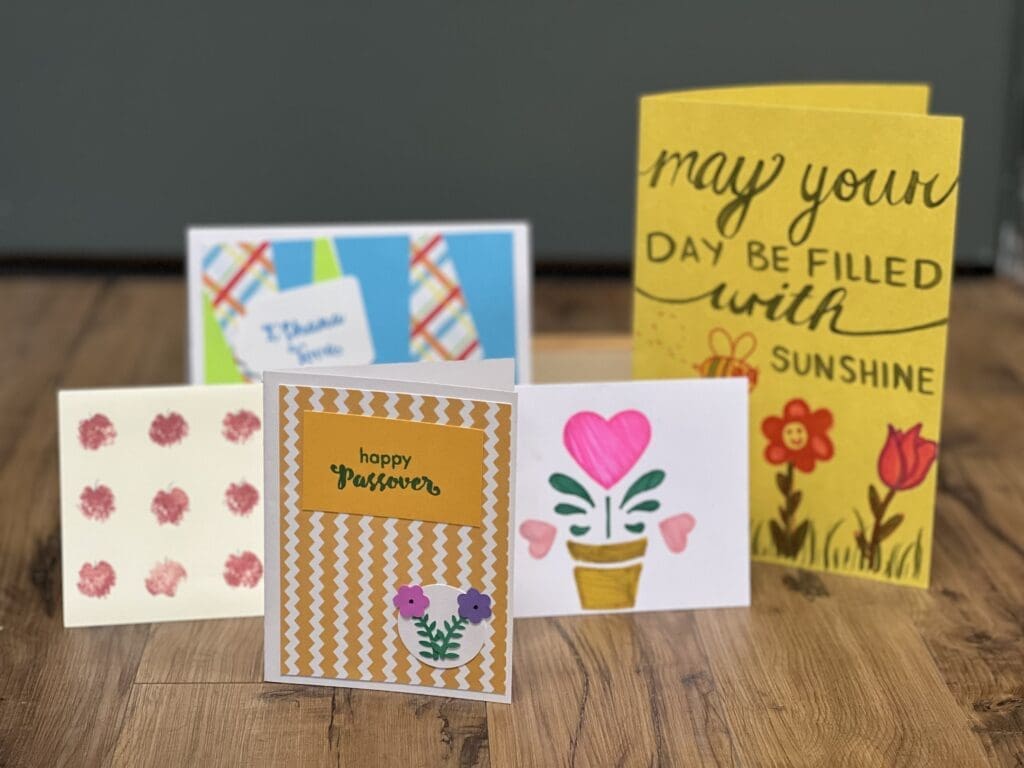 HOW TO GET STARTED
Volunteers choose how and how often they would like to give of their time. All new volunteers are invited to an orientation session with our Volunteer Coordinator, receiving the information and resources they need to make their experience both successful and rewarding. Call us at 610.821.8722 or contact us if you are interested in getting involved.